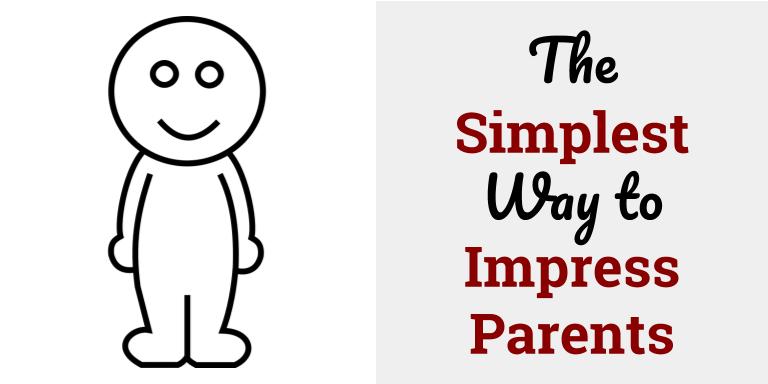 At the end of every school day, I tell myself one thing: smile.
No matter what has just happened. No matter how the day has gone. No matter if I want to scream, "I'm mad as hell, and I'm not going to take it anymore!" I tell myself to smile. A smile is the simplest way to impress parents.
I wish I could claim credit for this, but I stole it from another teacher. When my daughter was in first grade there were a few occasions when I was able to pick her up from school. The parents of the children who didn't ride the bus all stood around awkwardly at the front of the building waiting for their precious ones to emerge.
The teachers walked the classes out, one after another, kind of like "The Locomotion," but without the annoying song. I looked forward to seeing my daughter, but I also looked forward to seeing Mrs. Herrera. Mrs. Herrera taught one of the other first grade classes, and every day when she stepped from the shadow of the school and into the daylight she had a bright smile on her face. She engaged happily with her students and smiled as she handed them over to their parents.
I probably picked my daughter up twenty times over the three years she attended that school. Mrs. Herrera smiled like that every single time.
I've never taught first grade, but I imagine it's like teaching third grade, only with more exhaustion. I am sure there were many days when Mrs. Herrera did not feel like smiling. But smile she did.
What Parents Will Think
As a parent, I was impressed that after whatever she went through during the course of the day, she chose to end it positively. Her smile sent a number of messages:
I like my job.
I like kids.
I can handle whatever you throw at me.
I'm relaxed.
I don't easily blow my top.
You can trust me to be patient and kind with your child.
It turns out there is science to back up my positive thoughts. First, smiling makes us feel better. Research has shown that you can boost your mood by smiling, even if you don't feel happy at all. Second, smiling is contagious. Participants in one Swedish study were shown pictures of several emotions. When the picture of someone smiling was presented, researchers told the participants to frown. Instead, most of them imitated the smiles they saw on the pictures. It took conscious effort to not smile. So when Mrs. Herrera smiled, most parents couldn't help but smile back. All this smiling helps forge connections between people, even if they've never spoken. We like people who make us feel better, and smiling makes us feel better.
Seeing Mrs. Herrera's smile made me like her more.
There are at least 50 parents on the blacktop at the end of my school day. I want every one of them to see me smile. I want them to wonder how I can go though an entire day of doing a job a number of them have told me they wouldn't have the patience for and still end it in a good mood. I want them to think the same positive things I thought when I saw Mrs. Herrera. I want them to smile back. I want them to be impressed.
All it takes is a second to remind myself to do a very simple thing. But like many simple things, it can make a big difference.