You may have seen something on the news about the March for Science held this past Saturday. Demonstrators across the country gathered to draw attention to and criticize lawmakers for ignoring scientific research when making policy. As an educator in America, I wonder what took them so long.
Education Researchers Are Like Teeth
There may be no more thankless job than education researcher. They're kind of like my ten-year-old daughter's teeth. She knows her teeth exist and that they do some important stuff, but she really doesn't pay much attention to them unless someone (her mom) forces her to.
To be an education researcher is to work for years in obscurity, conducting studies, publishing papers, going to conferences, writing books,  and lecturing (I guess. I don't know what the hell they actually do). If you happen to uncover something consequential, something that could tip the American education system on its head and lead to real, sustained improvement in student outcomes, you get the pleasure of seeing your work completely disregarded.
Can't Read? Screw You and Your Future!
We have a rich history of pissing all over the work of these dedicated academics.  Why, just a few months ago, my state, Michigan, passed a Third Grade Reading Law that requires the retention of third graders who are more than one year behind in reading as measured by the state test (which doesn't report a grade level equivalent, so who knows how that's going to work). Legislators did this despite the fact that hundreds of studies have found no academic benefit to retaining students, and a handful indicate that retention leads to higher drop-out rates.
You're Tired? Screw Your Stupid Adolescent Sleep Cycle
The American Academy of Pediatrics recommends delaying start times for middle and high school students. From this article:
Studies show that adolescents who don't get enough sleep often suffer physical and mental health problems, an increased risk of automobile accidents, and a decline in academic performance. But getting enough sleep each night can be hard for teens whose natural sleep cycles make it difficult for them to fall asleep before 11 p.m. – and who face a first-period class at 7:30 a.m. or earlier the next day.
Only 15% of American high schools start at 8:30 a.m. or later. The median middle school start time is 8:00 a.m. Meanwhile, my third graders, who don't need the extra sleep, start at nine o'clock every morning. Research suggests that flipping this around would help a lot of kids. But it's the way we've always done things and basketball practice and busing and parents won't like it, and blah, blah, so screw helping kids and screw the research.
Move! Move, I Say!
If you haven't heard of John Hattie, you will. School districts really like this guy because, like Bob Marzano, he does "meta-analysis," which, as far as I can tell, is throwing a bunch of research studies other people did into a pile and performing some fancy math Jiu-Jitsu that spits out a number that's supposed to tell you what works and what doesn't. Whatever. Anyway, Hattie ranks about 1,000 different factors that contribute or don't to academic achievement. At the very bottom of his list is depression, with an effect size of negative .42, which is really terrible, not unlike depression itself. Right above that is mobility at negative .34. Mobility means moving around, changing schools.  You know, the same thing reformers want kids to be able to do through expanded school choice schemes.
Stop Moving! Sit! Sit!
Want kids to learn more stuff? Make them sit in classrooms more, right? And what better way to capture more classroom time than to take away kids' recess? With greater consequences attached to state assessments, many schools eliminated or curtailed recess time for students, especially following the passage of No Child Left Behind in 2001. Shockingly (he said sarcastically), research does not support such a move.
Research shows that recess in the primary years contributes to physical fitness, improves students' classroom behavior and focus, facilitates social development and competence, and leads to more learning and achievement.
[Is Your School Cutting Recess? Fight back with research! This book will help.]
 In Computers We Trust
Here's a blunt headline: Researchers: Don't expand virtual schools as is. Turns out sitting kids in front of a computer and telling them to learn stuff doesn't work so well. But that won't stop policymakers from expanding virtual schools. They're cheap, after all. Reformers like cheap. I mean, they really like cheap. Damn the researchers and their blunt headlines.
The Train Keeps Rolling
Oh, those poor education researchers, toiling away to prove their little theories, only to have them roundly ignored in the places where they matter most.
And yet somehow, despite policymakers' and school leaders' willful ignorance, the train keeps rolling. Students learn. They go off to college. They get jobs. The American economy grows. The stock market rises. 401(k)s go up in value. People retire. Ob-la-di, ob-la-da, what's to worry about?
I'm pretty sure my daughter wonders the same thing every time her mom tells her to brush her teeth. Her teeth are fine. They're white. They're straight. They don't hurt. They chew stuff. She eats. She gets bigger. So what if she ignores her teeth?
I mean, what's the worst that could happen?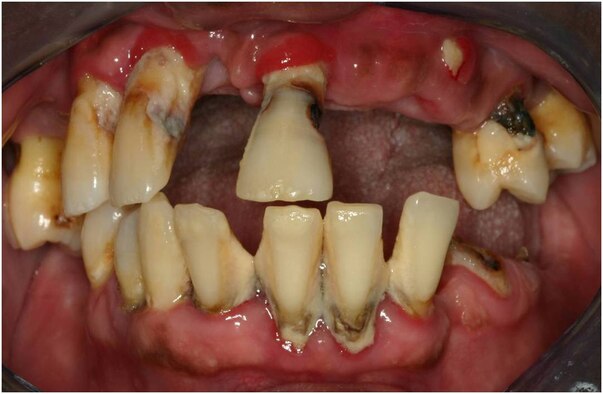 I've only scratched the surface. What are other examples of policymakers and school districts ignoring research? Sound off in the comments or on Facebook.
__________________________
I am, once again, partnering with Angela Watson to help promote her 40-Hour Teacher Workweek Club. It's an online professional development program that has already helped more than 32,000 teachers take control of their time and stay focused on what matters most. The next cohort starts in July, and the Club has been updated to cover emerging best practices for the changes ahead. Click here to join!